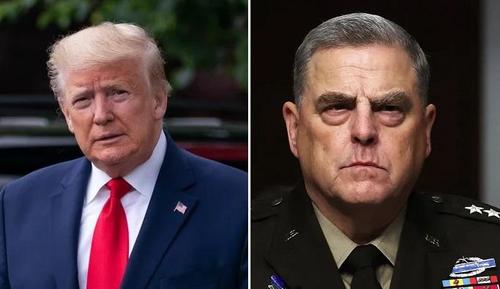 Joint Chiefs Chairman Mark Milley - who just facilitated the transfer of billions of dollars of US military hardware to America's enemies during the botched Afghanistan pullout - engaged in a 'top-secret' mission to undermine President Trump's ability to order military strikes or launch nuclear weapons following the Jan.6 Capitol riot, according to a new book by Bob Woodword and the Washington Post's Robert Costa.
Milley's treasonous effort allegedly stemmed out of fears that Trump could 'go rogue,' according to CNN.
"You never know what a president's trigger point is," said Milley - who just separated an entire family of Afghan civilians from their mortal coils in a haphazard drone...