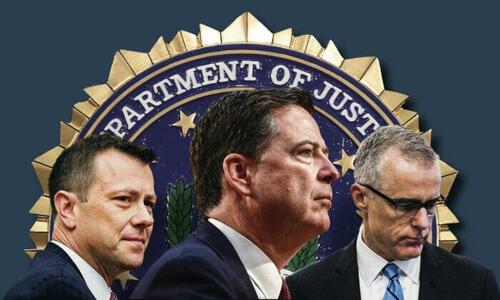 Authored by Jeff Carlson and Hans Mahncke via The Epoch Times,
Newly released notes taken by high-level Department of Justice (DOJ) officials during a March 6, 2017, meeting with FBI leadership expose some of the lengths the FBI engaged in to cover up its spying on the 2016 campaign of President Donald Trump.
(L–R) Former FBI agent Peter Strzok; former FBI Director James Comey; and former FBI Deputy Director Andrew McCabe. (Getty Images/Illustration by Epoch Times)
The notes were released on May 8 by lawyers representing former Hillary Clinton campaign lawyer Michael Sussmann as part of an effort to clear him on charges of having lied to the FBI. The notes, in reality, appear to do little to...